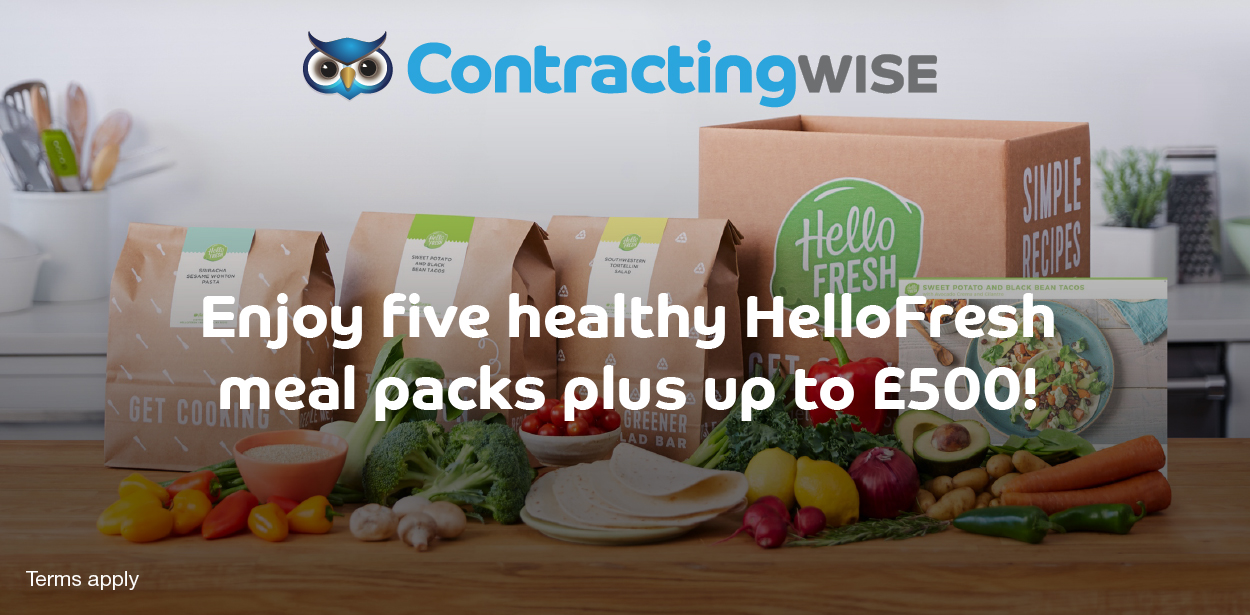 Refer your friends to ContractingWISE
If you successfully refer a friend to ContractingWISE between 9th January and 1st March 2019 you will be entered into a draw to receive a HelloFresh Gift card*. The gift card allows you to claim 5 days of HelloFresh meal packs for two people.

That's not all, you will also

be eligible for a referral bonus of up to £500 for each successful referral.*



If you would like to refer your friends to take part in this promotion, simply send them this link:

resource.contractingwise.co.uk/welcome
To send the link via email please click here:




*Only 10 available redeemed via prize draw. Terms apply. You can view the full terms and conditions of this offer here.